Apple cider donuts, gritty with granulated sugar, crisp outside, soft and warm on the inside.

It's Uncommon Grace's fault.
From here would be best (sniffle: October = Blue Ridge Mountains homesickness), but I bet we could find some in Julian.
Aha. I knew it.
Can you believe we've been in California for two years now?
(Almost. This date two years ago was the day the kids and I reached
Phoenix, thirteen days after we left Virginia in a minivan stuffed to
the gills—mostly with children—and picked up Scott at the Phoenix
airport for the last short leg of the trip to our new home. The next
day, October 18th, was the day we rolled into San Diego to begin our new life.)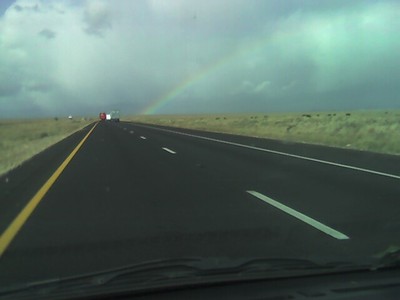 Phoenix ahead. Carter Mountain apple cider donuts behind us.